PE + Sport
Welcome to our PE and Sports page
Here at St Michaels we offer a varied year round sporting curriculum to all of our pupils. Every pupil is provided with 2 hours of PE and Dance throughout the week as well as countless opportunities to join extra curricular clubs
Our resident Sports Leader Mr Broadbent delivers all of our PE lessons for years 1-6 as well as many of our extra curricular clubs whether that be lunchtime or after school.
To deliver our dance lessons we bring in highly qualified and professional dance teachers from Yew Tree Dance Company.

In Year 5, our pupils are given the opportunity to learn and develop their swimming skills! Each class goes to Sun Lane leisure centre for an hour lesson every week.
We are a Silver Mark School!
Last year we achieved the Silver mark in the Your School Games awards!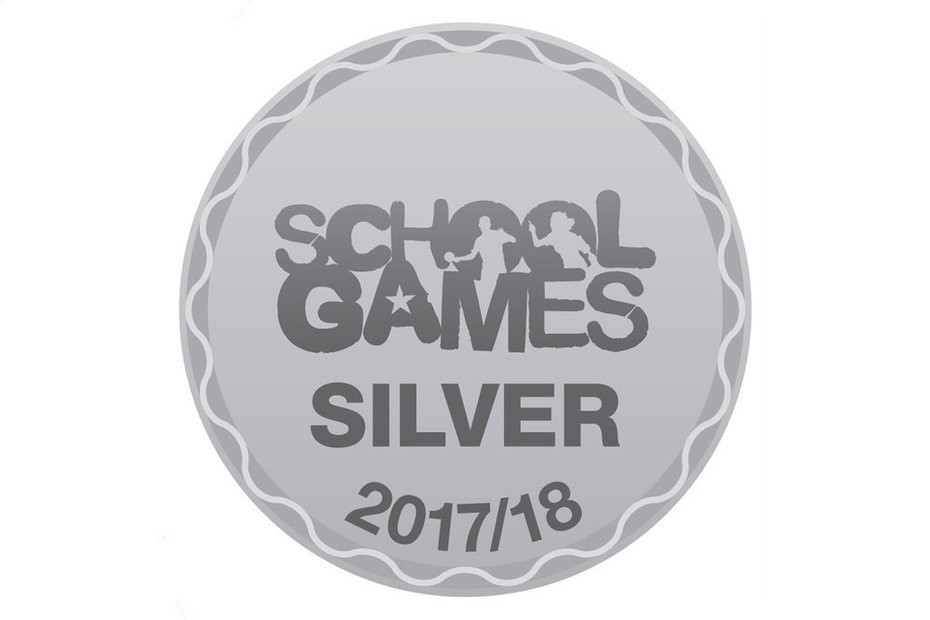 The School Games Mark is a government led awards scheme launched in 2012 to reward schools for their commitment to the development of competition across their school and into the community. This process allows schools to evaluate their PE provision and assists them in developing an action plan for future progress.
This year St Michaels are aiming for gold!
Sports Leaders
All of our Year 5/6 pupils are given the chance to become sports leaders throughout the year. Our sports leaders are an important part in our ability to offer every pupil at St Mics the chance to have happy active break and lunch times. As well as creating and leading activities during lunches, sports leaders ran a break time Dodgeball competition last term and are currently running a Football league for Year 6s this term!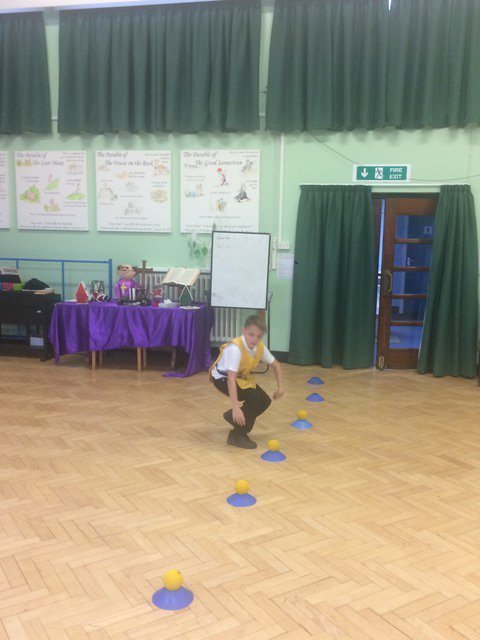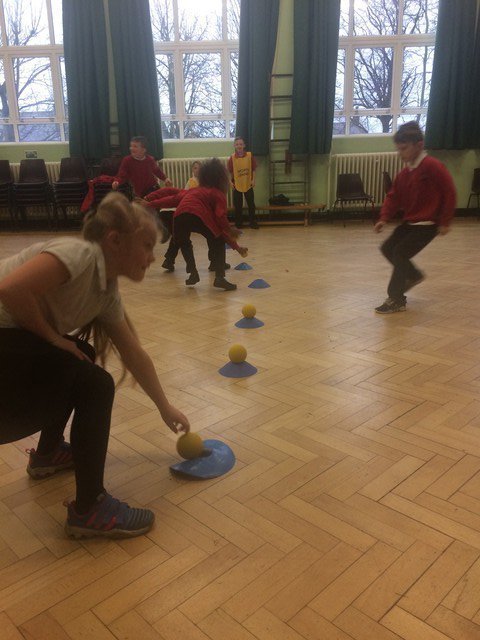 Sports Leader Blog Competition
As well as being fantastic sports leaders and delivering some incredible activities during lunch, our sports leaders have been competing to see who can write the best sports leader blog!
This year the title has been 'Why I love being a Sports Leader'! There have been lots of entries all fighting it out for the prize of two tickets to a football league game of their choice!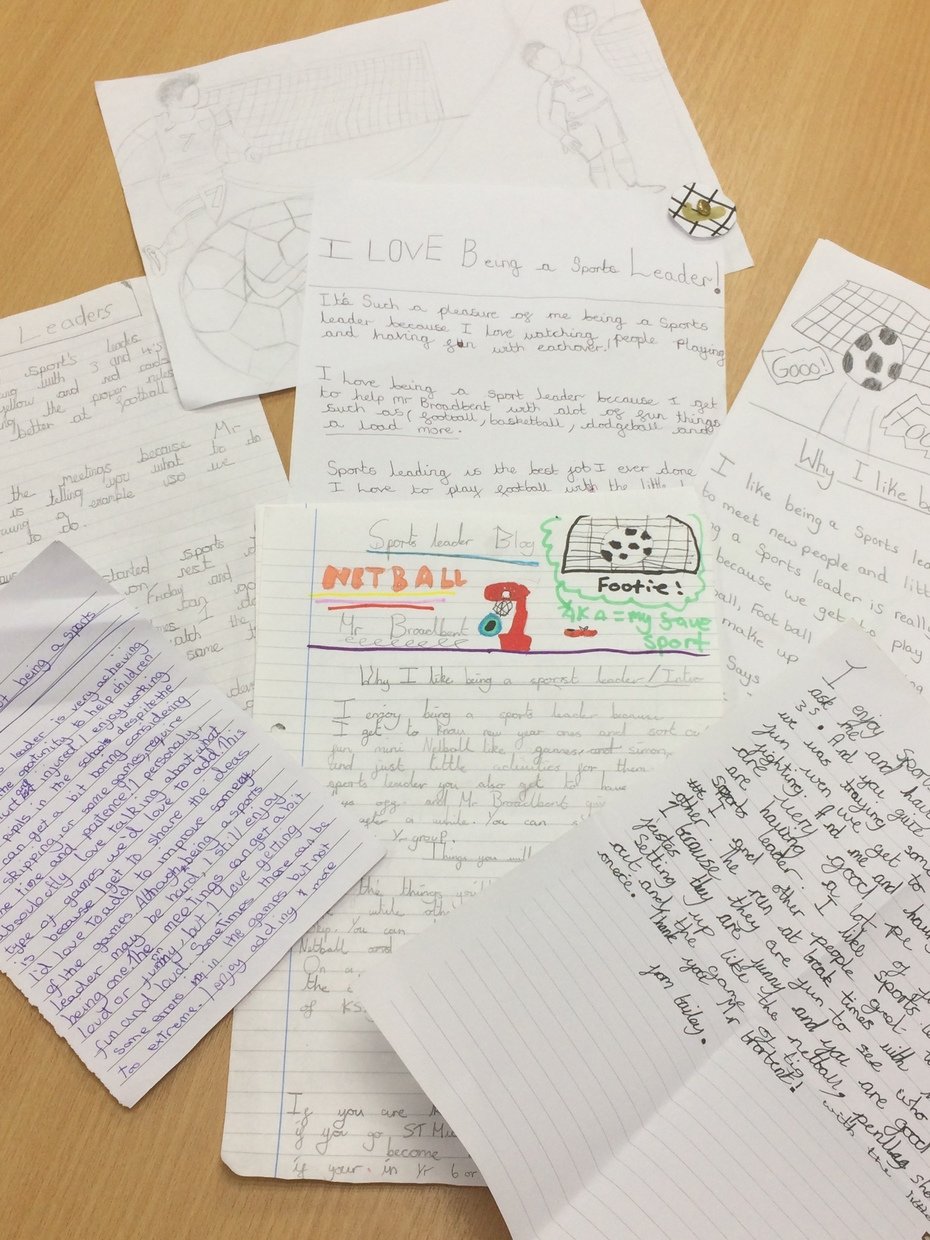 Partners
Here at St Michaels we have been partnering up with a variety of sports clubs outside of school to help improve and sustain participation in sport for our pupils. If your son or daughter has ever expressed an interest in joining a sports club outside of school then maybe you'll find some useful contacts in our partners.
Cricket
Wakefield St Michaels
Dance
Dance With Chloe
West Yorkshire Theatre Dance Company
Football
Thornes Juniors
Durkar Devils Girls
Rugby
Normanton Knights Girls
Stanley Rodillians
If you would love to be partnered with St Michael's then please contact Mr Broadbent - matthewbroadbent@acesportuk.co.uk
After School Clubs
After School Clubs run from 3:15-4:15 and pupils should be picked up from the main doors on the playground.
Our sporting after school clubs for the next term will run from the 23rd April till the 23rd May and are as below;
Monday
3/4/5/6
Girls Only!
Tuesday
5/6
Cricket
Wednesday
3/4
Cricket
3/4/5/6

Cheerleading

(Mrs Walker)

Thursday
1/2
Cricket
All clubs are run by Mr Broadbent unless otherwise stated and are absolutely FREE!!!
Competitions
Pupils at St Michael's have the chance to represent the school at the sporting competitions we attend. Our teams are selected from the pupils attending the corresponding after school clubs so don't forget to bring back those slips!
Date
Sport
Year
Result
25.9
Cross Country
3/4/5/6
1st
9.10
Tag Rugby
5/6
1st
13.11
Indoor Athletics (boys)
5/6
1st
20.11
Indoor Athletics (girls)
5/6

4th

(1st Overall)

4.12
Football (mixed and girls)
5/6

1st Mixed

2nd Girls

29.1
Indoor Athletics (Wakefield Finals)
5/6
5th
5.2
Netball
5/6
5th
6.2
Cross Country (Wakefield Finals)
3/4/5/6
12.2
Sportability
3/4/5/6
5th
5.3
Hockey
5/6
3rd
6.3
Cross Country (West Yorkshire Finals)
3/4/5/6
19.3
Dodgeball
3/4
29.3
Tag Rugby (Wakefield Finals)
5/6
Group Stages
21.5
Cricket
5/6
18.6
Benchball
3/4