Reading Expectations
Your child will be given a reading book to take home to read with you.
When you have read with your child please remember to sign their reading record.
When your child needs a new book they need to put it in the reading box in their classroom along with their reading record. Please be aware that books won't be changed unless it is put into the box.
We will change the book daily if it is in the box and has been read!
We still expect books to be brought to school daily, even if you haven't read it yet, as we sometimes use them for class activities such as reading buddies and 1:1 reading.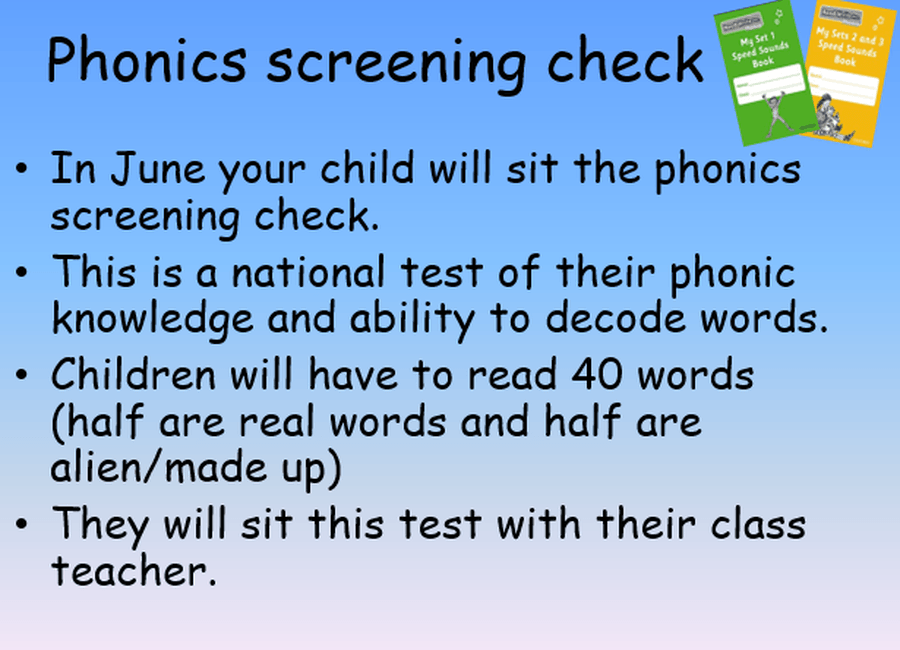 Homework Expectations
Homework will be given out every Friday.
This will need to be completed and returned to school by Wednesday.
Please choose 1 thing from the topic grid to complete each week.
Practice this half terms maths skill in whichever way you choose each week (see KIRFs sheet for ideas).
Practice the given set of spellings – the spelling test will be on Wednesday PM.
PSHE
We have been learning about resolving conflict through drama and collective worship. We know we need to stop and think, choose the right thing and do it. We have been practicing some scenarios in our drama lesson and we are trying hard to put this into practice throughout school.
Our new theme is 'proud to be me'. We have thought of some reasons why we are proud of ourselves in year 1.