Hello, everyone!
Yes, by now we would normally have been well into rehearsals for our amazing summer production and getting giddy about going to Robinwood.
Unfortunately, some of these nice things we were all looking forward to aren't going to happen due to how the world is at the moment.
As you know, this is your final year at St Michael's and you would normally be visiting the high school you are going to (for a day or two) before
the summer holidays to meet the staff and get to know the school a little better.
Due to the difficult circumstances at the moment, each high school will have its own plans for how transition may work and they will be in touch with you.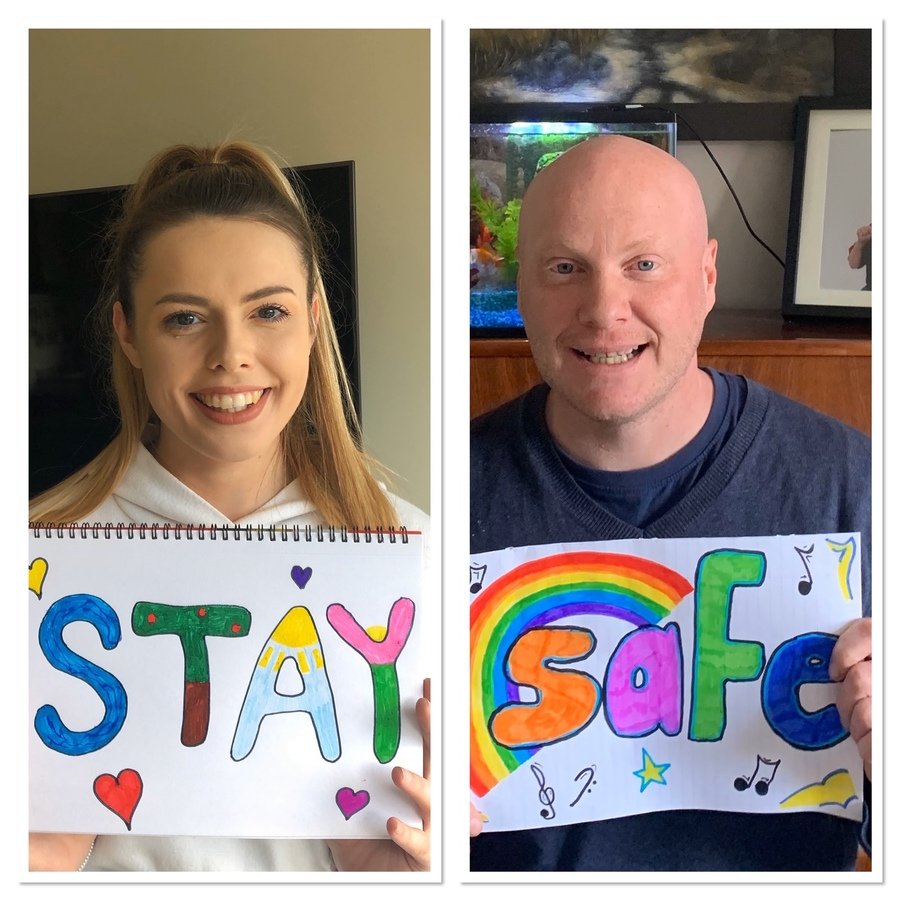 For those of you learning from home, here is a timetable to keep you on track.
Of course, you don't have to follow it to the minute, and you may want to move some of the activities around to suit you, but it's there as a guide to help you and your parents understand how it would work if you were at school.
For those creative writers amongst you, here is a summer challenge that we would normally do in the summer term:
For those who prefer not to write stories but like to act them out, you could make a video or a presentation - this is equally as cool!
You can email them to Miss Dews or Mr T using the Purple Mash website (go to 'Computing' and then to '2email'.
Here's the link to click on:
https://www.purplemash.com/#tab/pm-home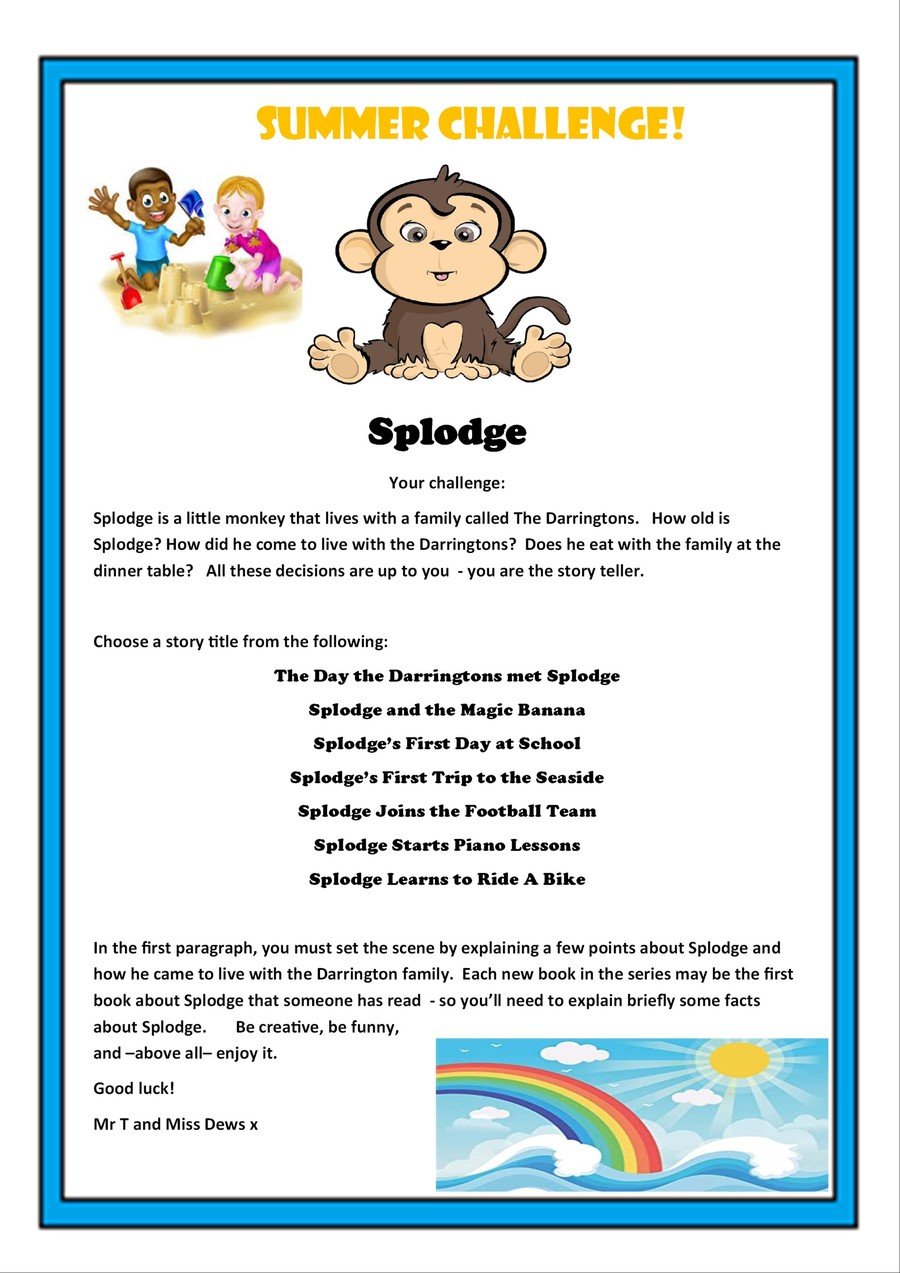 Below is a success criteria for once you have finished your wonderful first story about Splodge! Always check this before asking someone to have a read as it will mean you might spot any silly mistakes before anyone else does. Everyone in Year 6 should be able to have a good go at the success criteria below but if you want to challenge yourself further, try and include some brackets, dashes, semi-colons, colons, relative clauses, multi-clause sentence and so on. You can always look in your SATs book that says CGP on the front to help you or look on Google. Please send us your stories on Purple Mash or tweet them to school's twitter so Miss Dews or Mr T can enjoy reading them.
Most importantly - have fun writing your stories!
Good news report!
There has been quite a lot of negative and upsetting things on the news recently which can be sad to watch. However, now and again there is a heart-warming story about a random act of kindness during this strange time - this is the type of news we ALL need to hear right now.
Our challenge to you this week is to keep a lookout for either someone in your family, on your street or someone you see on your daily exercise doing something kind for somebody else to either help them or simply to put a smile on their face! Once you have spotted this, right a riveting news report about it! Above is an example of a news report template that you can use or copy to create your own.
Please either take a picture of your report and post it onto twitter or send it through 2email on Purple Mash for Miss Dews and Mr Tattersfield to see. Let's spread good news together!
Whether you're back in class or still learning from home, French lessons are still online each week!
We are doing them here at school so, if you are learning from home, you can join in too!
You'll need the Zoom app to do it, of course.
Here are the details! See you soon! Can't wait to see you all!
Year 6
Lesson Start Time: 1.35pm - 1:50pm Keep clicking the link during this time.
Lesson Finish Time: 2:15pm - 2:30pm
You may be clicking the link at 1:30pm and getting frustrated as it might not work straight away.

Keep clicking the link every few minutes. It may sometimes be as late as 1:50pm by the time we manage to get everyone on, so keep trying and be patient.
Link: https://us02web.zoom.us/j/89419580412?pwd=SGZFZ2JSSkRGbnpYN2RZckd6eEhKQT09
Password: CiaoBex
Maths at home!
At St Michael's Academy, we love the White Rose Maths resources. Each day, at 10am, there is a maths session for you to get involved in.
Here are the instructions. Just a have a look at first - from time to time, you may have to look at what is going off in different year groups so don't be dishearted if you think that some of the Year 6 stuff is too difficult. Don't forget, there are some elements of the curriculum that we haven't learned yet and would have been doing in the next few weeks.
Just have a go and enjoy using the site.
At 10am, each day, click on this link:
https://whiterosemaths.com/homelearning/
Next, choose your Year Group... and please, please don't be afraid to try stuff from different year groups - it's great practice!
Watch the video
Try the questions
Writing at home!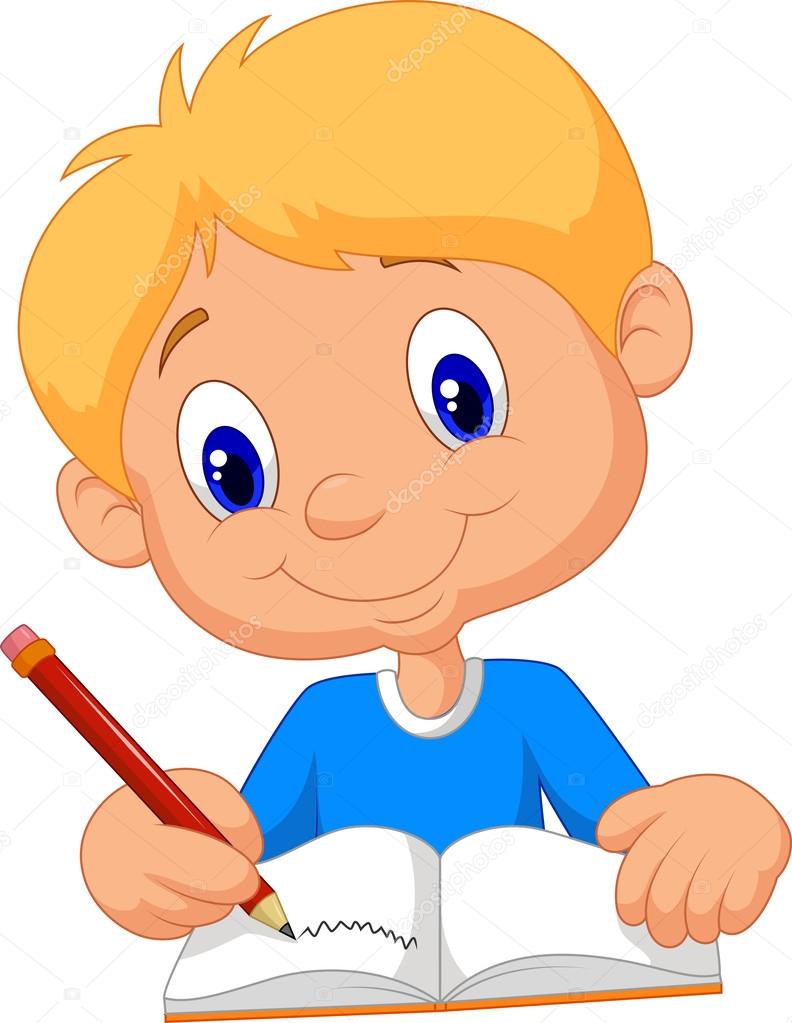 In order to keep our fine motor skills (these are the skills using smaller muscles like those in your hands, fingers and wrists) in tune, it is going to help us if we continue to use a pen or a pencil to be creative. You are free to write any stories (Mr T and Miss Dews love the spooky stories - the Clockwork stories you wrote were AMAZING) but for anyone who is struggling to find inspiration, you could try looking out of one of the windows at home to see if it brings you any ideas:
Think of funny titles to get your creativity running... and make it fun!
Something like... 'The Day Minnie met the Rabbit down the Hole'
or
'When Willy the Worm Was Found in a Welly'
or
'The Cat Next Door is really an Alien in Disguise'
If you're still having trouble finding inspiration, then here is a link to a fantastic website (called Pobble365) where, each day, there is a new picture and a few ideas to get you started.
Here's the link:
Reading at home!
This is probably the easiest of all tasks and both Miss Dews and Mr T would absolutely love it if you can enjoy reading as many books as possible. Do remember that enjoyment is the key. If you're really not enjoying reading a book after you've read the first two chapters, then put it down and try a different book. Remember that you're trying to create a film in your head as you are reading and it should be just as exciting as watching a really good film - it should really be better, as you are the one creating it!
Also, you all know your log-ins for ReadTheory so can enjoy that too.
Here is the link:
https://readtheory.org/auth/login
There are a lot of online services providing free online books and even audio books (yep, you just put on those ear phones and listen!) available right now so feel free to have a look and see what great books you can find or listen to.
Keeping fit at home!
It's difficult to exercise when we've been told to stay indoors!
Each morning, at 9am, the fabulous Joe Wicks is doing a 30 minute 'Keep fit and stay healthy' session on his YouTube channel for all children (and adults if they wish) to join in with. It's great fun and will get your day off to a positive start.
At 9am, every morning, click on this link:
https://www.youtube.com/channel/UCAxW1XT0iEJo0TYlRfn6rYQ
Craft and Lego challenges!
If you are lucky enough to have Lego bricks at home, you can really enjoy getting stuck into this - you can also do the challenges but using something other than Lego bricks. You could use card, paper or a variety of things around your house. Do check with a grown-up for permission before you begin any arts and crafts activities.
Science at home!
There are some FANTASTIC science things to be looking at online, as well as in books.
These are just a few science websites to be having a nosey at!
https://www.bbc.co.uk/bitesize/subjects/z2pfb9q
http://gws.ala.org/category/sciences
https://interestingengineering.com/11-of-the-best-science-websites-for-interactive-learning
https://explorify.wellcome.ac.uk/ *this website is free but does need an adult to sign you up first
Learning French at home!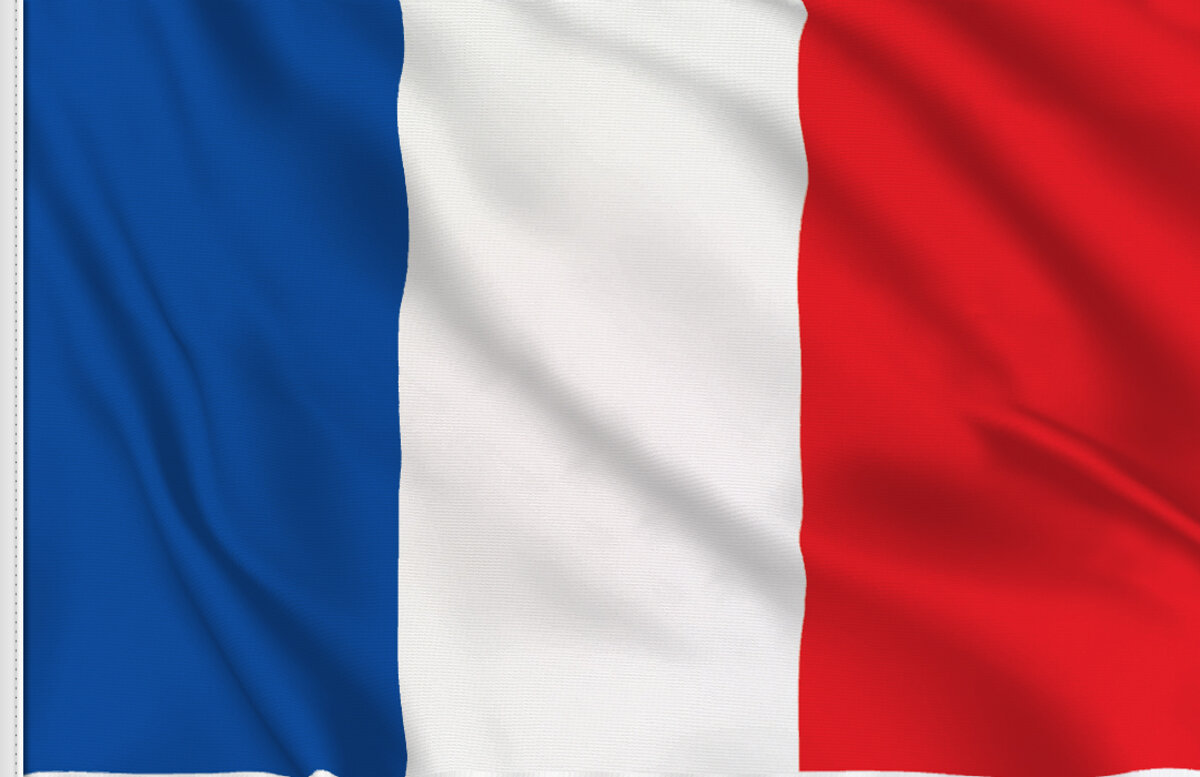 We love learning French at school with Bex from Lingotots!
An app that's really good for learning a new language is DUOLINGO.
Have a go at the French option! You might be able to really impress Bex when school reopens in the future. Here's a link:
100 things to do indoors!
*Don't forget to ask an adult's permission
Music at home!
There are some great online music resources to have a look at too!
https://www.musicteachers.co.uk/resources/funstuff
For our ukulele players, there are lots of video lessons (tutorials) but a really good one on YouTube,
who has a section for those of you who have a ukulele but have never played one before, is this one:
History at home!
Do you know this man? Is it Willy Wonka? Is it Bilbo Baggins? No...it's Dave!
Dave's the man who comes to school on World Book Day and creates those amazing stories with everyone.
See his wonderful channel 'Histrionics' on YouTube where you will find free history videos featuring the very man, himself!
'Exciting Adventures in Performance History'
"Make a Present of the Past..."
Click the link below!
Spelling at home!
There are lots and lots of wonderful apps and websites to help us with our spellings.
The BBC bitesize website is good for so many different subjects. The spelling part is particularly good.
Click the link below!
https://www.bbc.co.uk/bitesize/topics/zt62mnb
There are so many free daily resources and lessons scheduled online to keep you busy!
Here are the 200 high frequency words and the Year 3/4 and 5/6 word lists. These are the lists we have focused on in school as they can be quite tricky and need a lot of practice in order for you to spell confidently on your own. During your spelling time, choose some of these and use all the different strategies we have done in school to practice these. For example, pyramid writing, forwards and backwards, creating a wordsearch with your words etc.
Be as creative as you like and then see if you can test yourself!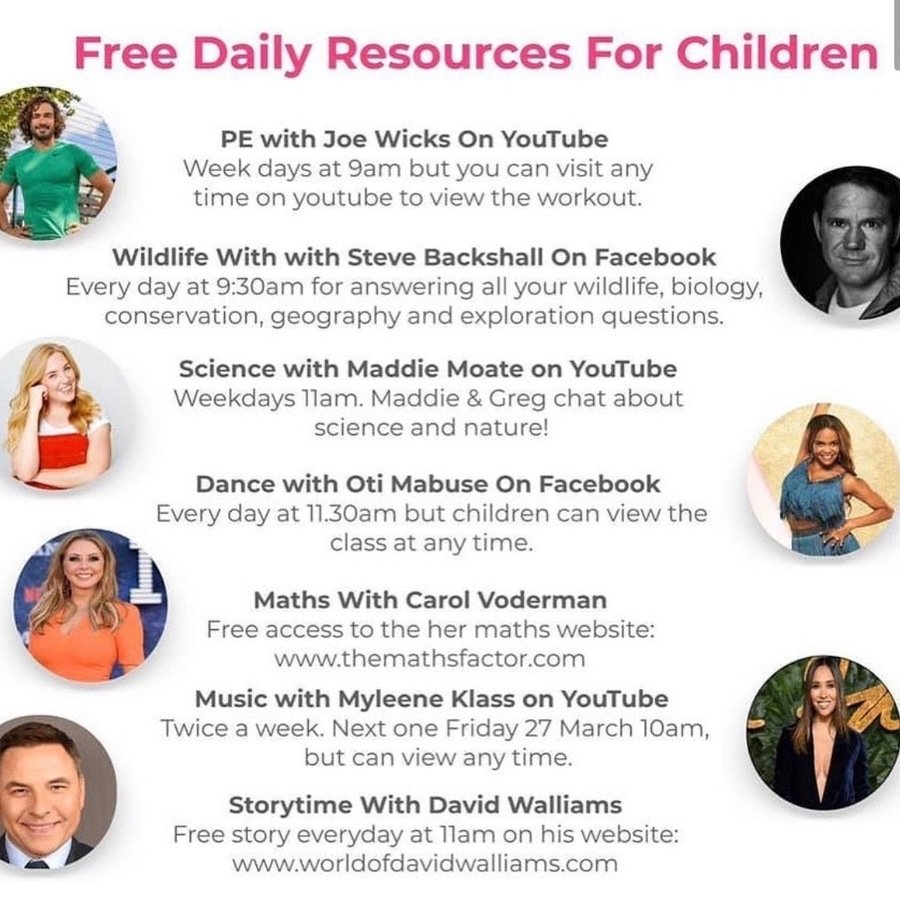 Our curriculum for Spring Term
English
Class novels: Middleworld
Clockwork
Maths
Using division in different contexts.
Multi-step problems involving addition, subtraction, multiplication and division. We will be using factors, multiples and fractions to solve problems.
Shape and position - ratio - perimeter and area - volume - measurement and conversions - algebra
Topic
The Maya
We will be looking at the Mayan civilisation and comparing it to other ancient civilisations and with the world today.
Science
We have been looking at the difference between series and parallel circuits and how the thickness of fuse wire affects the brightness of a bulb.
As summer approaches, we will be looking in detail at the following aspects of classifying living things...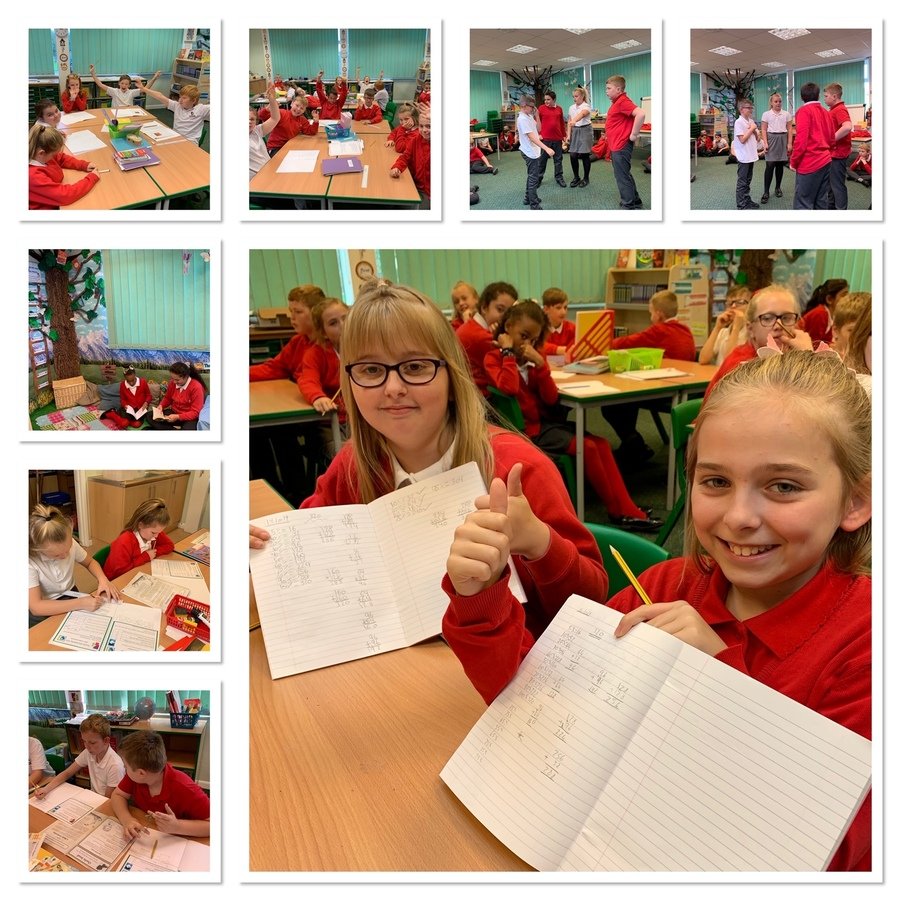 When Leah wasn't too sure about percentages and how to calculate them, Casey came to the rescue! Soon, Leah was able to teach it back to Mr T!
During our science lessons, we have been looking at the circulatory system. These are some photos from where we dissected a sheep's heart to investigate how blood moves inside the heart. What a fascinating session and lots of budding scientists!
Computing
We have been looking at Internet Safety and how to express ourselves online whilst ensuring we treat our data and private information, including photographs, appropriately.